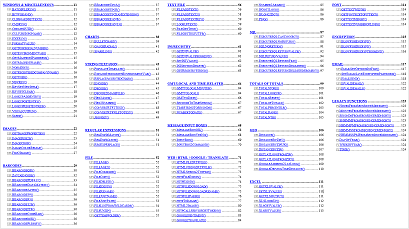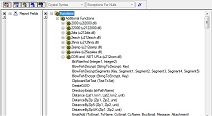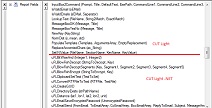 Crystal User Function Library (UFL): email, write text files, read/write ini files, check a local or web file exists, import Text/RTF/HTML files, get registry values, get User ID & PC name, convert time zone information, compute distance between points (using zip codes or latitude/longitude), replace accented characters, convert hex strings to values, trigger other application with a command line, annotate reports, convert HTML to RTF content, perform 'Bitwise AND' operations, Lookup values in text/excel

files

, execute SQL statements. encrypt/decrypt text, Call Web Services (e.g. SMS) and return values, resize images, Regular Expressions, 2D Barcodes, Language Translation,

G

eo functions (driving time and distance)

and more...
This Crystal Reports utility installs as a User Function Library (a dll) with 3 versions (ActiveX, .NET 32-bit, .NET 64 bit) , resulting in 117 new functions appearing under "Additional Functions" within Crystal. Using these functions within Crystal formulas allows you to do strange and wonderful things...